The &nbsp BOSS &nbsp PH 2 &nbsp Phaser
0 user reviews | 0 Likes
The Boss PH-2 Super Phaser produces a phase shift effect, going from swirl to jet engine. A signature sound of the late 70's and early eighties. The pedal design is all analog.
Available at
Boss PH-2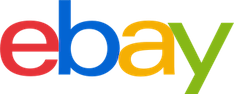 Manufacturer
Manufacturer website
Specifications
Status: Discontinued
Type: Phaser
MSRP:$ NA
Street Price: NA
Avg Used Price: $40.00
Controls
Rate | Depth | Res | Mode |
Details
Overview:
The Boss PH-2 featuring 12 stage phase shift circuits. Produces a swirl and swell to your sound.
Use
Easy to use. Four controls:
Rate Knob : Controls the speed of the phase shift.
Depth knob : Controls the range of the phase effect
Res Knob : The Resonance controls the signal feedback into the phase.
Mode Selector : Mode I, the effect swells from High to Low, Mode II the phase effect has a sharper phase shift.
Tone:
WIde range of swirling to Jet engine style swells.
Construction:
Metal Case, solid construction, built to last.
Availability:
Discontinued, but widely available on the used market.